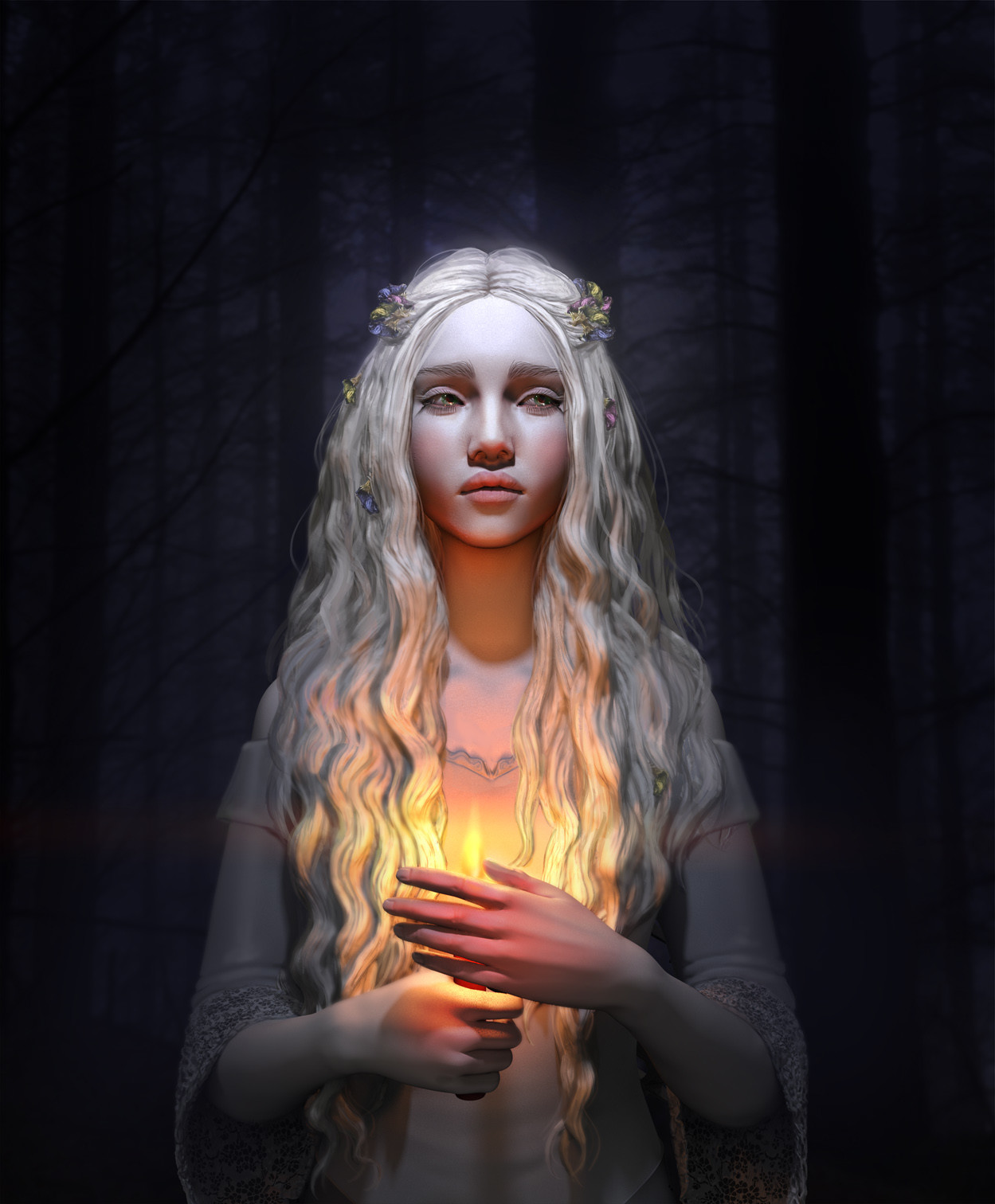 Very early this morning I finished reading
Darkling by K.M Rice
, a book I've wanted to read ever since I found Kellie's youtube channel a couple years ago. But I honestly couldn't have expected to be blown away like I was.
Darkling is a short novel about a young woman called Willow, who is sacrificed by her village to the darkness looming in the woods. Morrot hasn't seen sunlight in five years, and the villagers are dying one by one from famine. Those who try to escape either fall to their deaths because of the glaciers around Morrot, or freeze to death.
The moment I stepped into the first scene of Darkling, where Willow wears her mother's wedding dress and then walks into the dark woods, I knew I wouldn't be able to do anything else all day.
Darkling gripped me, imprisoned me within its pages and wouldn't let me go until the very last words. And I couldn't have loved it more.
The story was sort of bittersweet, and Rice's writing is very cinematic and visual--it's clear that she's been doing screenwriting as well. Descriptions don't drag on and everything feels concise and to the point. I just couldn't stop reading until I was on the last page and basically crying because OH MY WHY DO GOOD BOOKS HAVE TO END SO QUICKLY (when the
meh
ones just drag on and on...).
The mood is very dark and gloomy, and when the mysteries of the
darkness
begins to unfold, you will find yourself gasping out loud. Willow's thoughts were constructed in a realistic way that I deeply connected to, and I found myself wondering
how far would I go to save my village?
K.M Rice has said that Darkling was inspired by a dream she had.
But after reading this, the story of Darkling feels like a dream
I
had.
Thank you, Kellie, for making me be one book ahead of schedule in my
goodreads
challenge
😂
Also, go and listen to
Midsummer's Song
, the song in Darkling that Eurielle composed. It is a wonderful piece of art and I can't get it out of my head.